Uniform
The uniform policy of the school is set by the school Governing Body. All members of staff are responsible for ensuring that students dress meets the requirements of this policy.
Students must arrive to school in full school uniform. The below are the versions of the school uniform that can be worn by students.
Uniform
SSA Blazer, (Students must wear their blazer at all times unless given permission to remove it in lesson time)
Iron on Year Group Badge
White Shirt
Plain Black Knee-Length Skirt or Plain Black Tailored Trousers
SSA Tie with House Colour Stripe
Plain Black Leather School Shoes
A plain black coat
P.E. Kit
SSA White Polo Shirt
Plain Black Tracksuit Bottoms or Shorts
Trainers
P.E. Kit Optional Additions
SSA Sports Jumpers are also available and can be worn with either PE Kit option above.
In cold weather, we recommend students wear additional layers underneath their SSA White Polo Shirt. The reason for the shirt is to ensure our students are all easily identifiable as SSA students
Acceptable Footwear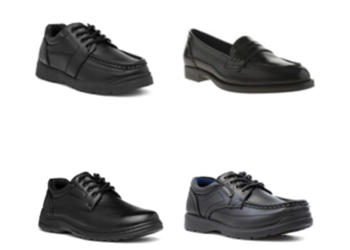 Unacceptable Footwear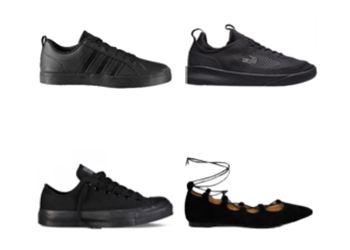 IRON ON YEaR GROUP BADGE GUIDANCE
Iron On Year Group Badge Application Instructions
Uniform Suppliers
The following suppliers stock the SSA school blazer, tie and PE kit. Other items of uniform can be purchased at a shop of your choice.