Celebrating Black History Month, 4th October
Black History Month
Posted on 4th Oct 2021
Each day in October we will be finding out about Black History that is less well known. Often Black History focusses on a few key individuals…we hope that this October everyone can learn something that they didn't already know.
Mansa Musa
Mansa Musa lived from 1280 to until 1337 and reigned over the Mali Empire in West Africa. At the time West Africa had some of the most powerful and wealthy empires in the world, however Mansa Musa's Mali Empire became the most powerful in the region.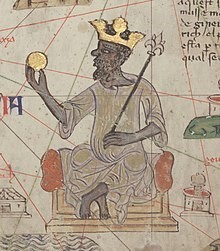 Mansa Musa controlled the gold trade and salt trade of much of West Africa, and has been remembered as one of the most wealthy men in History. He was of Islamic faith and his Hajj has been remembered as one the most expensive in History.
He is also remembered for establishing several large mosques, schools and universities in West Africa.