Celebrating Black History Month, 24th October
Black History Month
Posted on 24th Oct 2021
Each day in October we will be finding out about Black History that is less well known. Often Black History focusses on a few key individuals…we hope that this October everyone can learn something that they didn't already know.
Ilhan Omar
Ilhan Omar is an American politician serving as the US Representative for Minnesota's 5th congressional district since 2019. Before her election to Congress she served in the Minnesota House of Representatives from 2017-19.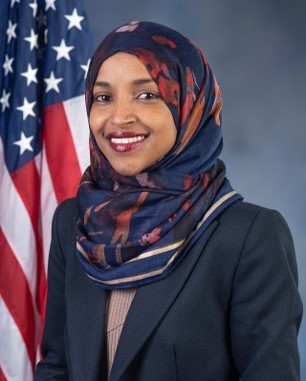 She is the first Somali American and the first naturalised citizen of African birth in the US Congress, and the first woman of colour to represent Minnesota. Alongside this, she is one of the first two Muslim women (along with Rashida Tlaib) to serve in Congress. Her daughter, Isra Hirsi, is one of the three principle organisers of the school strike for climate in the US.